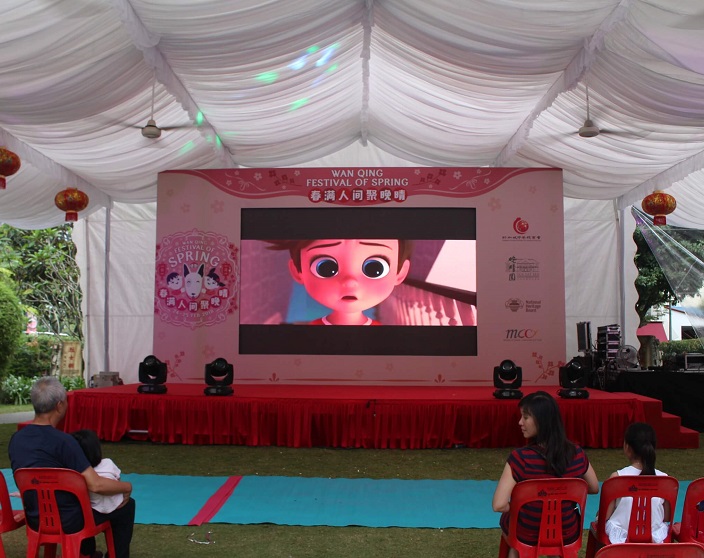 Rent a stage for your event
Stage rental in Singapore is a cost-effective way of elevating your event or party to another level. Our Dekko team is specialized in tent rentals and stage rental in Singapore.
Our stage platform can come in many sizes and height, custom to your event requirements. All stage platforms also come with complimentary carpet and skirting. In addition, you also have the option to add on a Backdrop wall to put up your banner, and a rostrum for your guest speaker. Check out other logistical items we offer that you may require in your event. Whether you need it for your private or commercial event, our team has got it covered and we are committed to provide you with an enjoyable and pleasant consultation experience prior to your event. Don't hesitate and get in touch with us now, we can start the process of surveying the location and evaluate your event needs. At Dekko, we want to handle all your event logistic requirements, so you can focus on more important things.
Dekko Tentage can offer the following solutions for your stage rental needs:
Raised Stage with Skirting
Our raised platforms are highly customizable from 0.5ft to 6ft. We can adjust the Length, Width, and the Height according to your specifications & your needs. Choose from a variety of colours we have available for your Carpet and Skirting, to fit your theme. All our stage also comes with the appropriate stairs, railings or ramps on the request.
Stage Backdrop Wall
We have the Plywood backdrop wall and Box up Backdrop wall. Depending on your budget and requirement, we will propose to you the most cost-effective and durable backdrop wall for your event. If you have a ready banner, pass it to us and we will put it up for you. We understand your need to make a good impression, so let our experience team do the job.
Carpeted platforms
Are you encountering an uneven ground surface at your event venue? Or is there a requirement for turf protection? Get in touch with us now, so we can put in place deckings to even out the floor and make sure your guests don't trip or fall. Choose from a variety of carpet colors to blend in with your event. Contact us now and let us help you to make your event great.