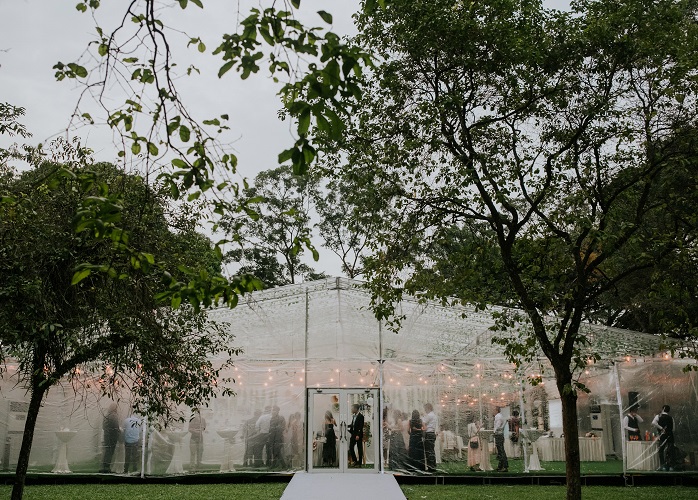 Transparent Tentage Singapore
The transparent tentage offers clients a unique outlook and experience. Your dream event under the stars can now come true.
Transparent Tentage is suitable for events that have nice scenery or are expecting cozy environment. When lit up at night, it provides guests a totally different environment. The transparent tentage can come in various sizes, following the sizes of the A-Shape Tent, Dome Tent, Single Slope Tent, Gazebo Tent. Its environment can be further enhanced by adding bistro lightings, fairy lightings & air-conditioning. It is highly recommended for events in the evening, in the park, beach or places with spectacular scenery.
To further enhance the look and stability of the tent, choose Accessories from our list. Check out other logistical items we offer that you may require in your event. Whether you need it for your private or commercial event, our team has got it covered & we are committed to provide you with an enjoyable & pleasant consultation experience prior to your event. Don't hesitate & get in touch with us now, we can start the process of surveying the location & evaluate your event needs. At Dekko, we want to handle all your event logistic requirements, so you can focus on more important things.