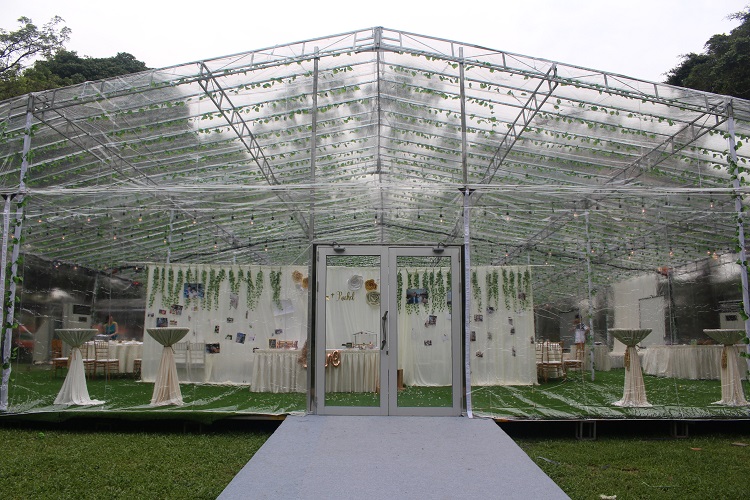 Air-Conditioned Tentage Singapore
Aircon tents have been in high demand over the years, as the weather in Singapore is increasingly humid.
It has also become more common that ballrooms, conventions and hotels are getting fully booked or overpriced. Fret not, you can now hold your event outdoor and still enjoy the same cooling environment outdoors, and your guests don't have to sweat or feel uncomfortable. Clients who always wanted a ballroom event or wedding in the park can now enjoy a dream come true.
To further enhance the look & stability of the tent, choose Accessories from our list. Check out other logistical items we offer that you may require in your event. Whether you need it for your private or commercial event, our team has got it covered & we are committed to providing you with an enjoyable & pleasant consultation experience prior to your event. Don't hesitate & get in touch with us now, we can start the process of surveying the location & evaluate your event needs. At Dekko, we want to handle all your event logistic requirements, so you can focus on more important things.