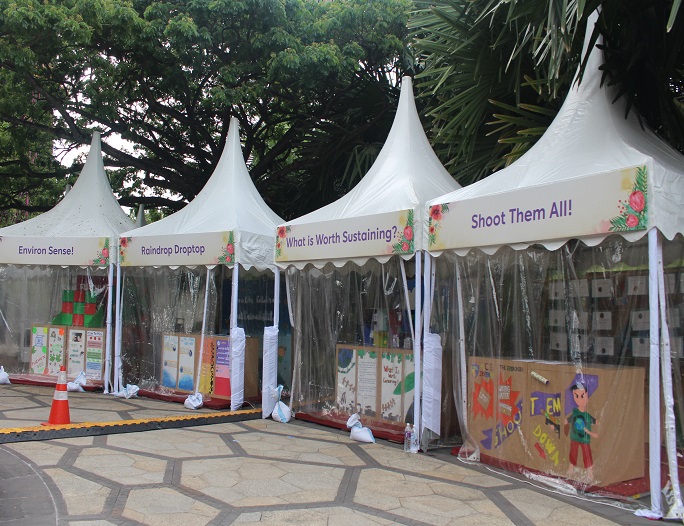 The Gazebo Tentage is recognized by its pointy elegant roof. It is frequently used for carnivals, bazaars, booths and retail purposes because of its squary shape.
As compared to the older models of pitched tents, this model of gazebo tentage is very durable and stable, making it suitable to withstand the outdoor environment. Because of its modern and sleek design, the gazebo tentage is also more costly as compared to the Single Slope Tentage, as it is more difficult to setup. The gazebo tentage can be combined, with a gutter in between, to prevent water from seeping in.
To further enhance the look and stability of the Gazebo tent, choose from our list of Accessories. Check out other logistical items we offer that you may require in your event. Whether you need it for your private or commercial event, our team has got it covered and we are committed to provide you with an enjoyable and pleasant consultation experience prior to your event. Don't hesitate and get in touch with us now, we can start the process of surveying the location and evaluate your event needs. At Dekko, we want to handle all your event logistic requirements, so you can focus on more important things.
Sizes:
Width(Ft) x Length(Ft): 10 x 10 , 20 x 20
Eave Height(Ft): 7, 8, 9, 10, 11, 12, 13-18